Le laboratoire international associé (LIA) OptiNutriBrain est une initiative conjointe de l'Institut sur la nutrition et les aliments fonctionnels de l'Université Laval (INAF) et de NutriNeuro issue de l'Institut national de la recherche agronomique (INRA) et de l'Université de Bordeaux.
Institute of nutrition and functional foods (INAF)
INAF is the largest group of researchers in Canada dedicated entirely to foods and the complex interactions between food components, nutrition and health. INAF puts science at the service of nutrition to fulfill its mission and ensure its actions lead to concrete and durable results that benefit the population's health and the bio-food sector.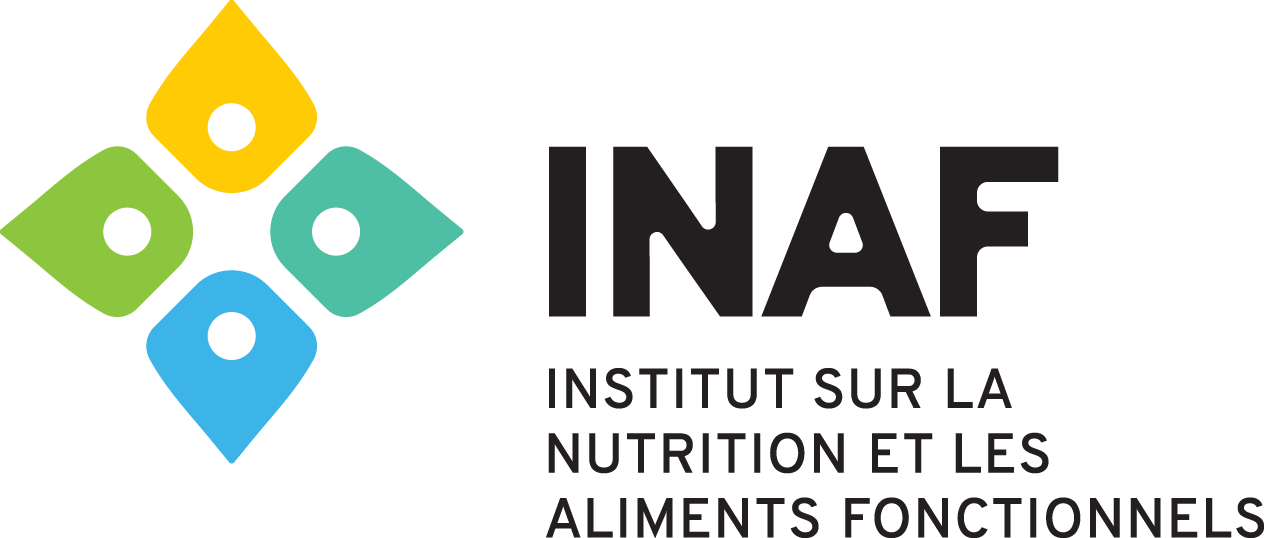 A team focused on neurodegenerative diseases
A wealth of evidence suggests that nutrition offers opportunities to modify key risk factors for several brain diseases. Frédéric Calon's laboratory thus focuses on research concerning neurodegenerative diseases such as Alzheimer's and Parkinson's disease, as well as essential tremor. The laboratory aims to develop innovative therapeutic approaches to battle these pathologies that plague the life of over 500,000 Canadians, for example, through nutritional intervention. The laboratory's earlier work confirmed the protective effects of omega-3 fatty acids on Alzheimer's disease (coll. with Dr Greg Cole) and Parkinson's disease (coll. with Dr Francesca Cicchetti). His team has also shown the effects of omega-3 on the electrophysiological health of neurons, as well as their anti-inflammatory effects.
Link to Dr Calon's works